Moderators: PEPCORE, SweetPeaPod, BreakforceOne, JohnMerrik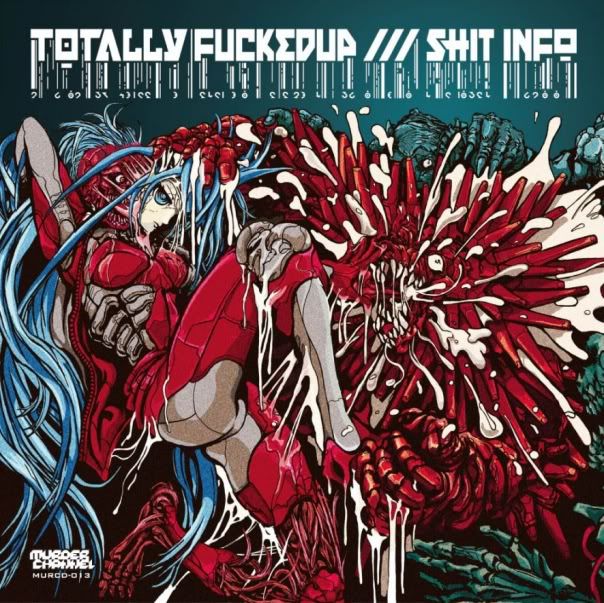 DEBUT ALBUM OF TRUE UNDERGROUND DISTORTED MUSIC MAKER FROM RUSSIA IS OUT NOW ON MURDER CHANNEL RECORDS - JAPAN!!
CLASSIC SOUND OF OUT-OF-FASHION BREAKCORE. FROM CHIPTUN AND MASHUP TO DRUGSTEP AND DRUG'N"BASS! SOUNDS SEXY
трэк лист:
1. BOYS DREAM OF DESTRUCTON
2. RAVE YOUR PUSSY (feat K1OSK)
3. SEGATRON!
4. CHINESE SLAUGHTER
5. RAGGA-SHNYAGGA DRUNK KARAOKE
6. HAPPY HC JESUS CRUST
7. 666 IS SHIT SHIT SHIT
8. SHITTEK 9000
9. ENSLAVED BY ROBOTS
10. MY SPECTRUM DIED YESTERDAY
11. ECHO OF CHERNOBYL (feat NICK EATER)
12. SATANIC DRUM'N'BASS SECT AWAITS YOUR SOUL (feat NICK EATER)
13. NOISEBLEEDING (ALTERNATIVE VERSION)
14. GRIND YOUR GRIME (RE-MASTERED)
15. 666 IS SHIT SHIT SHIT (remix by ROM=PARI)
16. MY SPECTRUM DIED YESTERDAY (remix by OVe-NaXx)
ДАУНЛОУД:
http://www.sendspace.com/file/zvt08l
http://ifolder.ru/22034458
ЛИНКС:
soundcloud.com/totally-fuckedup
myspace.com/shitinfo
http://vkontakte.ru/club21329882
---
Who is online
Users browsing this forum: No registered users and 11 guests